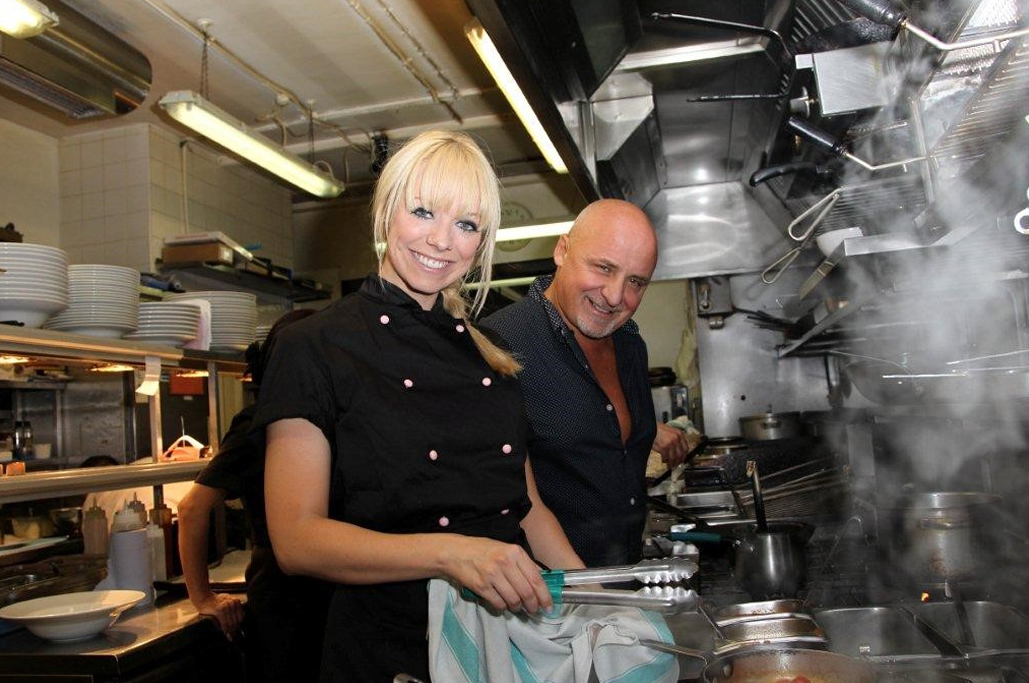 COOKING
Having always been an enthusiastic foodie, in 2008 Liz entered and won 'Celebrity Masterchef'!
Approaching Masterchef with a "What've I got to lose? I've never tried to cook and hey, maybe I'll learn something! attitude, five million people regularly saw Liz take on every challenge put in front of her and come out on top, with a natural culinary ability that has blossomed since the show.
Since winning Masterchef Liz has trained further advancing her skills at the renowned Ashburton Cookery School and has not only appeared on many prime time shows such as, This Morning, Ready Steady Cook, Market Kitchen and cook Christmas Dinner for the BBC Breakfast presenters, but also had her own cookery show, LK today where she cooked some of her favourite dishes as well as those created on Masterchef.
An active ambassador for both Cancer Research UK and Help The Aged Liz has also used her skills and notoriety to help those less fortunate and so when offered the opportunity to help the United Nations food program she readily accepted. In 2009 she was the first celebrity to design her own Tuscan pasta dish, which appears on the menu at Pizza Hut with a percentage of the profits going towards the cause.
As she gets herself mentally and physically ready to start touring again Liz is currently working on new healthy eating recipes that have great taste but dont take long to make!
BRANDS
Liz has worked and fronted campaigns with the following brands: